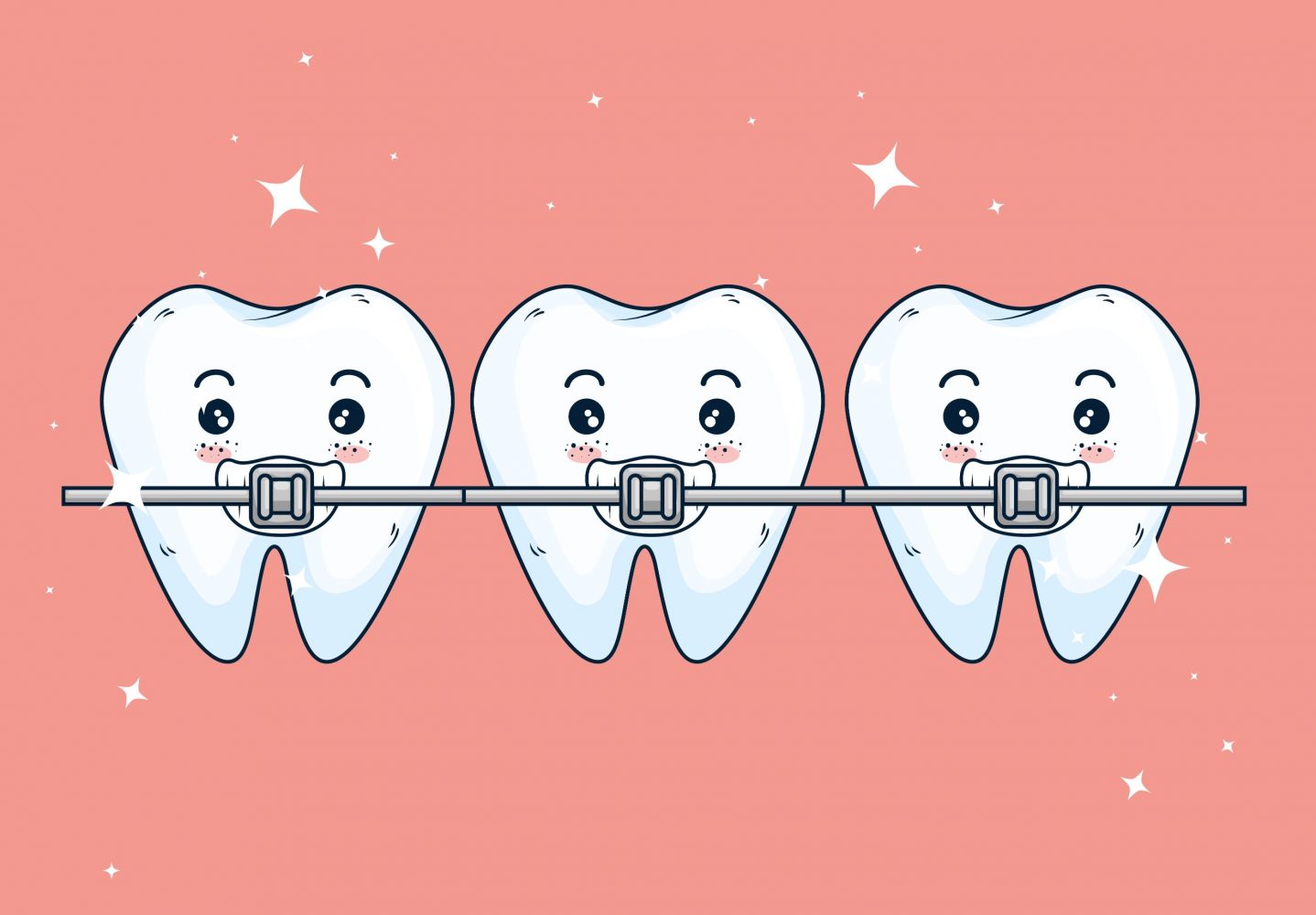 Planning to get braces is a good start in taking care of your teeth. However, before getting braces immediately, it pays to acquire a better understanding of the treatment. What are they? Are there more types than one? How much will the whole treatment cost? These are only some of the questions that you need to ask before finally deciding to get braces.
How Do Braces Work?
Before we share with you the eight things that you should consider before getting braces in Richmond, it is important to first understand how they work.
Braces are devices that are used in aligning and straightening teeth. They are also used to improve the function of your bite by correcting the alignment of your jaws. Due to different reasons, our teeth may become crooked, crowded, or even stick out. This misalignment not only looks bad but can also make it difficult to clean your teeth, which can then lead to more serious oral health problems.
When you get your teeth alignment corrected with braces, you make it easier to brush and floss your teeth, and this helps prevent tooth decay and gum disease. You also improve your digestion as misaligned teeth can make it difficult to bite and chew food properly. Lastly, your confidence gets a boost as you no longer have to feel self-conscious about your smile.
There are four main types of braces: traditional metal, clear ceramic, self-ligating, and plastic aligners.
Traditional metal is the most common type of braces. They use brackets and wires that are made of high-grade stainless steel and are very strong and durable.
Clear ceramic is made of a translucent material for the brackets and is less visible than the traditional metal type. They work well with people who have mild to severe tooth corrections.
Self-ligating type uses a slide mechanism instead of elastic bands to hold the wire in place. From the name itself, self-ligating means "self-tying," which reduces the number of adjustments needed.
Plastic aligners are clear, removable trays that gradually move your teeth into the desired position. Invisalign in Richmond is The most popular brand of plastic aligners.
Now that you know the different types, let us move on to the eight things that you need to consider before getting braces.
#1 – All braces cause pain, especially at the beginning of treatment.
You will experience some discomfort when you first get your braces. This is because your teeth and gums are not used to the new hardware in your mouth. The good news is that the pain is only temporary and will go away after a few days. You can also take over-the-counter pain relievers to help ease the discomfort.
#2 – There are things that you can't eat with certain types of braces.
If you have traditional metal braces, ceramic, or self-ligating, there are certain foods that you need to avoid as they can damage your them. These include hard candy, nuts, bagels, and popcorn, among others. With plastic aligners (Invisalign), you can remove them before eating, so you don't have to worry about food restrictions.
#3 – You need to take extra care of your teeth and gums when you have braces.
Because you have hardware attached to your teeth, it is important to take extra care of your oral hygiene. This means brushing and flossing your teeth more often than usual. You also need to avoid sugary and sticky foods as they can stick to your braces and cause tooth decay.
#4 – All types work great in correcting misalignment.
While each type of brace has its advantages and disadvantages, they are all effective in correcting misaligned teeth. So, you can be confident that you will achieve the results you want regardless of the type of braces you choose.
#5 – You need to choose the type based on the severity of your case.
You may already have a type of brace in mind right now, but it is important to consult with an orthodontist first. This is because the severity of your misalignment will dictate the type of brace that you need. For instance, if you have a mild case, all types work but Invisalign might be the best option for you. If your case is severe, then traditional metal or self-ligating braces may be the better choice.
#6 – The cost varies depending on the type of treatment and severity of your case.
The cost of braces also varies depending on the type that you choose. Traditional metal kind are the most affordable, while clear ceramic and self-ligating type are on the higher end. Plastic aligners (Invisalign) are usually the most expensive, but they offer a lot of benefits, such as being practically invisible and removable.
#7 – The duration of treatment varies depending on the type of treatment and severity of misalignment.
Treatment with traditional metal braces usually takes 18 to 24 months. Clear ceramic and self-ligating types take the same amount of time. Plastic aligners (Invisalign) can take anywhere from 9 to 18 months, depending on the severity of your case.
#8 – It's important to consult an orthodontist before getting braces.
Orthodontists are dental specialists who are trained in the diagnosis, prevention, and treatment of dental and facial irregularities. They can help you determine the type of braces that you need based on the severity of your case. It is important to consult with an orthodontist before getting braces so that you can get the best possible results.
Getting Braces in Richmond, Texas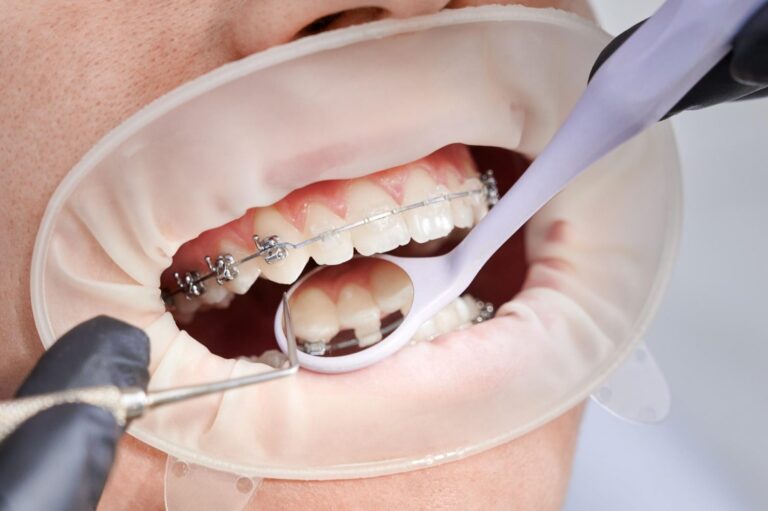 If you are thinking about getting braces, it is important to consult with the best orthodontist in your place. In Richmond, Texas, Smile Studio Orthodontics is the leading provider of braces and Invisalign. Dr. Rizwan Khan has been proudly serving as an orthodontist to the Richmond/Katy, TX area, including Sugar Land, since 2010 with a top reputation for excellence.
We also offer FREE consultations and 0% flexible financing based on your needs. So, what are you waiting for? Schedule an appointment with Dr. Khan today!