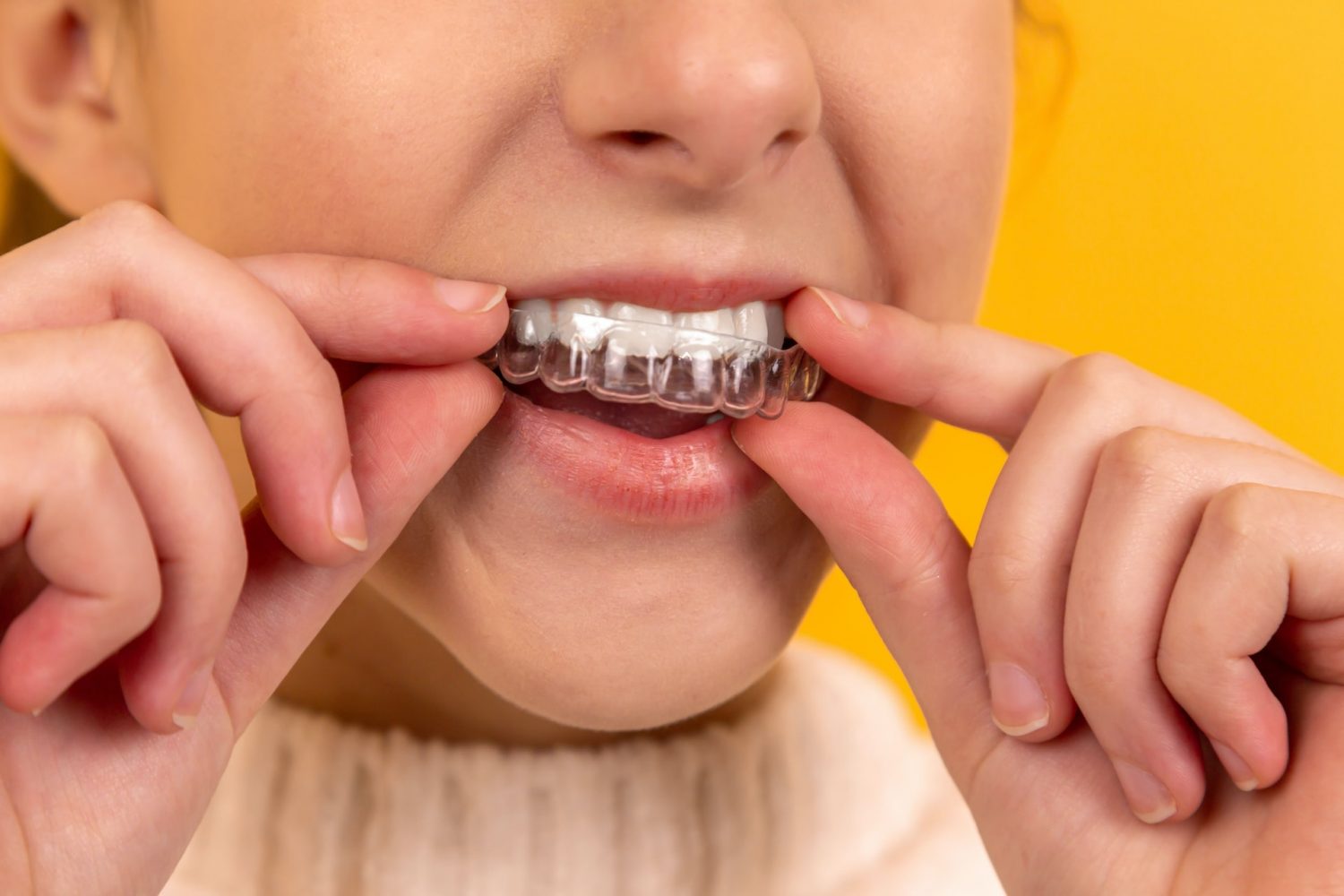 Many people are interested in the technology that Invisalign offers in correcting teeth alignment since it offers a more esthetic option than traditional braces. However, people are also concerned about how well Invisalign actually works and whether it is the right choice for them. To help you decide, we'll share with you some interesting facts about Invisalign treatment in Richmond you may want to know.
But first, how does Invisalign work?
Invisalign is a system of clear, customized, and removable aligners that slowly and gently shift your teeth into place. Because it is almost invisible, people often don't even realize that you're wearing them.
First, you will consult an orthodontist or dentist to see if you are a candidate. If you are, they will take x-rays, pictures, and dental impressions of your teeth and send them to Invisalign. From there, Invisalign will create a digital 3D model of your teeth so they can map out a precise treatment plan just for you.
You will receive a series of clear aligners to wear. You'll wear each aligner for about two weeks before replacing them with the next in the series. As you replace each aligner, your teeth will gradually and gently shift into place, following the exact movement in your treatment plan.
On average, treatment time with Invisalign is about a year, but this varies from person to person. The severity of your case and your level of compliance with the treatment plan will affect how long treatment takes.
Facts About Invisalign
#1 – Invisalign is FDA-approved.
If you're worried about the safety of this treatment, you need to know that Invisalign is FDA-approved. It was launched in the United States in 1999 and has since been approved by the FDA for use in people aged 14 years and above.
It uses BPA-free, medical-grade plastic to create clear aligners that fit each specific patient. This means that it is safe to use, and you don't have to worry about any harmful side effects.
#2 – Invisalign is purely digital technology.
What sets Invisalign apart from other teeth straightening treatments is that it uses cutting-edge digital technology. This means that each aligner is specifically designed for your teeth, and you can be sure that it will fit perfectly.
With its digital technology, your orthodontist can even show you the results of your treatment before you start! This gives you a good idea of what to expect and helps to build your confidence in the treatment.
#3 – Invisalign is comfortable to wear.
Since Invisalign aligners are made of smooth, BPA-free plastic, they are very comfortable to wear. One of the facts about Invisalign is that it will not cause any irritation to your gums or cheeks.
Also, since they are removable, you can take them out for cleaning and eating. This means that you don't have to worry about food getting stuck in your braces. You can also brush and floss your teeth easily, which helps to keep your oral hygiene in check.
#4 – Invisalign treatment can be accelerated.
If you want to speed up your treatment, another one of the facts about Invisalign is that there are now options available to lessen treatment time. One such option is called AcceleDent, which is battery-operated device doctors use along with Invisalign to speed up the movement of your teeth.
AcceleDent uses gentle vibrations to stimulate the bones around your teeth, which helps make them loose and hence, move faster. This can help you to achieve your desired results in a shorter period of time.
#5 – Invisalign can be used to treat a wide range of dental problems.
Orthodontic treatment with Invisalign is not just for people with crooked teeth. It can also be used to treat a wide range of dental problems, such as overbites, underbites, and even gaps in your teeth.
Invisalign can also be used to improve your bite and make it more functional. This means that you will be able to chew your food better and reduce the risk of developing TMJ problems.
#6 – There's Invisalign First and Invisalign Teen for young patients.
If you're a teenager or have young children, there's no need to worry about Invisalign not being suitable for you. There are now two versions of Invisalign that are specifically designed for young patients – Invisalign First and Invisalign Teen.
Invisalign First is for children aged 7 to 10 years old, while Invisalign Teen is for teenagers aged 11 to 14 years old. Both versions use the same digital technology to create custom-fit aligners, but they are specifically designed to meet the needs of young patients.
Phase I treatment, or interceptive orthodontics, is typically recommended for younger patients who have significant dental problems that are likely to worsen over time. Invisalign First can be used for this purpose, and it can also be used to treat more minor dental issues.
Schedule a Consultation and Experience the Invisalign Difference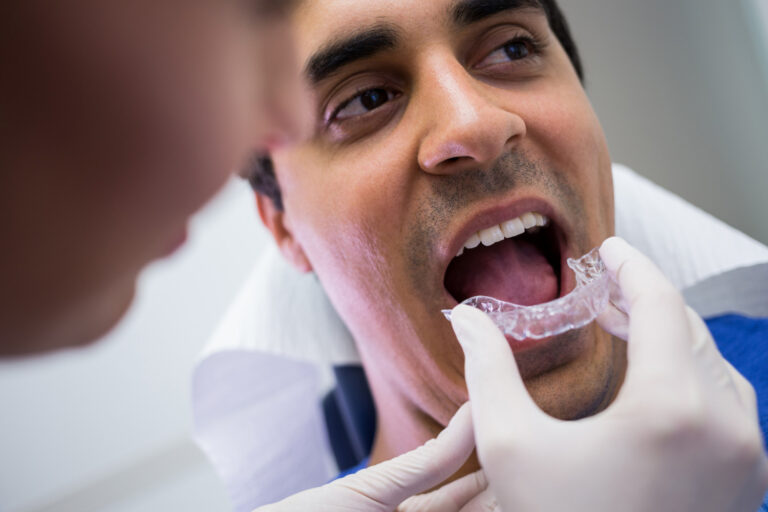 At Smile Studio Orthodontics in Richmond, Texas, we offer high-quality Invisalign treatment that you can trust. We are the longest-established orthodontic practice in the area for having been proudly serving the people of the Richmond/Katy, TX area, including Sugar Land, since 2010.
Dr. Rizwan Khan is our experienced and highly skilled orthodontist who has helped countless patients achieve the smile of their dreams. He was a top graduate, has completed a 3-year fellowship in orthodontics, is fully qualified, and has many years of experience along with continuing education hours to stay up to date with the newest technology.
Aside from Invisalign, Smile Studio Orthodontics also offers all types of braces for children, teens, and adults. These include metal braces, clear braces, self-ligating braces, wild smile braces, as well as laser gum recontouring, and more.
We also understand that the cost of orthodontic treatment can be a concern for many people. For this reason, we offer FREE consultations and 0% flexible financing based on your needs.  We are also an in-network provider for most insurance plans.
Smile Studio Orthodontics is located at The Shops at Bella Terra on the intersection of 99 and 1093 (Grand Parkway and Westpark Tollway). Our address is 5434 Grand Pkwy #200, Richmond, TX 77406. Schedule a consultation today and find out if Invisalign is right for you. Call us at (832) 791-3117 or visit our website.